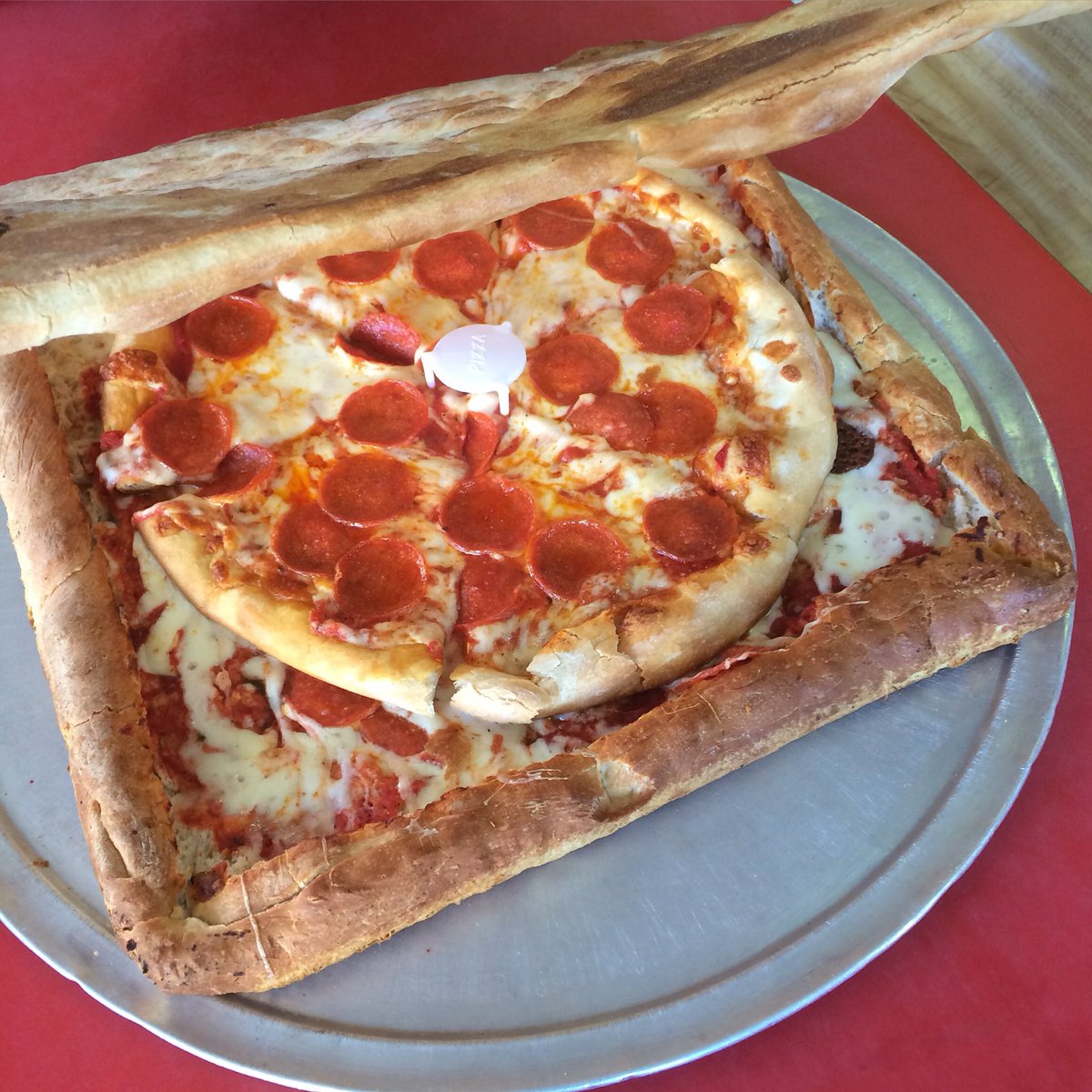 Vinnie's Pizza on Bedford has outdone themselves with their latest creation. A pizza box made entirely out of pizza. DNA info spoke to the owner:
"I get a little mad about people who ask for a box and then they sit down at one of the tables, [eat their pizza] and then they put the box in the trash," he said. "Walking to work I see pizza boxes piled up in the trash."

With the pizza box made out of pizza, nothing goes to waste, he said.
Read more at DNA info.