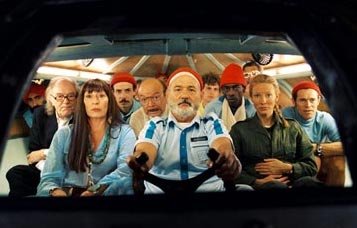 by Dave Thomas
Well, it's been a full year now that I've been doing these previews at Freewilliamsburg. It seems (and was) only a year ago that I predicted that "The Last Samurai" would make $133mil. Fortunately, I only overshot it by $20mil, and nobody guessed that these previews are full of lies, lies, horrible lies! Um, until I said that, I guess.
OPENING 12/3
CLOSER
WHAT'S THE PITCH?
Really attractive people cheat on each other.
WILL IT SUCK?
Director Mike Nichols has a knack for couples behaving badly ("The Graduate," "Who's Afraid of Virginia Woolf").

Lately he's been cutting his teeth on cable adaptations of famous plays ("Wit," "Angels in America"). Just as well. This script comes Patrick Marber's adaptation of his own award-winning play.
The cast is solid, too. Jude Law (FIVE!), Natalie Portman, Julia Roberts, and Clive Owen play the shuffled couples. Actually only Jude and Clive give me any hope here, but having uber-producer Scott Rudin on board helps.
HOW WELL WILL IT DO?
Opening wide with no competition should ensure a nice debut. However, the cast isn't that strong. Julia in a supporting role ain't the same thing as Julia in a lead (The sole exception being "Ocean's 11," which kind of had a few other big names). The following week, fortunately, big openings "Blade" and "Ocean's 12" won't produce direct demographic competition, but the base for this flick won't necessarily have grown much, either. Oscar buzz could help a little in the long run. $27mil.
WILL ANYBODY REMEMBER IT AT OSCAR TIME?
Jude's often sure Oscar bait, but the real buzz here is for Clive Owen.
I AM DAVID
WHAT'S THE PITCH?
Kind of like "Finding Nemo" in reverse, except it's a real boy in search of his mom from whom he was separated as a Western European refugee. And there's no wacky companion. Okay, it's not really like "Finding Nemo" at all.
WILL IT SUCK?
Audiences seem to like this tearjerker much more than critics, who find it maudlin and predictable. That's too bad, considering that "Freaks and Geeks" scribe and director Paul Feig is helming here his adaptation of the Anne Holm novel. Jim Caviezel is here as well, for about ten minutes, as is Hristo Shopov, whom you may remember as Pilate to Caviezel's Christ. Here he plays someone called "The Man." That can't be a coincidence.
HOW WELL WILL IT DO?
"House of Flying Daggers" will most likely kick its ass. Family fare is more difficult to push in art houses. $2mil.
WILL ANYBODY REMEMBER IT AT OSCAR TIME?
Although kiddie star Ben Tibber has been getting a little festival buzz, the only Jim Caviezel-related fare that might get Oscar attention already come and gone. I'm talking, of course, about "Bobby Jones, Stroke of Genius."
HOUSE OF FLYING DAGGERS
WHAT'S THE PITCH?
Andy Lau and Takeshi Kaneshiro try to track down suspected revolutionary Zhang Ziyi. Shaw Bros.-style ass-whuppin' from the director of "Hero" ensues.
WILL IT SUCK?
This is how long it took for Miramax to release Yimou Zhang's "Hero." He had time to write, shoot, and get a distribution deal with Sony Pictures Classics for this flick. The plus for us is two Yimou kung fu classics in the same year. This is looking to be almost as well received as "Hero." It's already garnered wide critical and audience acclaim as well as attention at the Chinese Oscars, which are called the Golden Roosters for a reason I'll let you figure out (hint: the first ones were held in 1981).
Andy Lau ("God of Gamblers," "Infernal Affairs") and Zhang Ziyi should be awesome, as usual. And though I've never seen a Shaw Bros. movie, I understand that they are fundamental to the way kung fu flicks evolved and that this film is, in many ways, a tribute to them.
HOW WELL WILL IT DO?
With all the advance buzz and the sheer lack of true competition, this should do well. Especially if they hawk the whole "Hero" connection. $25mil.
WILL ANYBODY REMEMBER IT AT OSCAR TIME?
Since the Oscar options for "Hero" are so limited (it's already been nominated for and lost the Best Foreign Film Oscar), the hopes turn to this movie, China's entry for Best Foreign Film. It's good for that and maybe Best Director, depending how thin that category ends up being.
OPENING 12/10
OCEAN'S TWELVE
WHAT'S THE PITCH?
Instead of three casinos, this time it's three cities – Paris, Rome, and Amsterdam. I'm gonna guess they'll steal something from the Louvre, the Vatican, and then maybe a shitload of hash.
WILL IT SUCK?
Probably not. You've got the whole cast returning, and they were awesome the last time. You've got sweet additions in Catherine Zeta-Jones and, more importantly, Vincent Cassel, who's long overdue for a breakout American role. Soderbergh is returning, but the one x-factor here is the lack of Ted Griffin, the master scribe behind the first "Ocean's 11." (And by that, I mean the master scribe behind the first remake of "Ocean's 11″). His witty dialogue made the original, and without him, they'd better find a serious writer to fill his shoes. Thankfully, they've enlisted the services of one George Nolfi, who also wrote…wait, this can't be right…"Timeline!" They're giving this to the guy who wrote fucking "Timeline!?!?!?"
I take it back. It's going to suck horribly.
HOW WELL WILL IT DO?
Okay, maybe it will only suck moderately, but even if it's terrible it'll open well. Going up against "Blade Trinity" isn't ideal (especially with that film's two-day head start) but the combined power of Clooney, Pitt, Roberts, et al, will be more than a match for Snipes and that guy from "Van Wilder." The following week, "Lemony Snicket" will give it a trim, but it'll still hold on to the top five for most of the holiday season, if it's even halfway decent. $205mil.
WILL ANYBODY REMEMBER IT AT OSCAR TIME?
If "Ocean's 11" couldn't get any traction with Ted Griffin writing, it's not gonna get any with "Timeline" guy writing. Seriously, "Timeline?" What the fuck?
BLADE: TRINITY
WHAT'S THE PITCH?
Blade v. Dracula
WILL IT SUCK?
Hee. David S. Goyer, who wrote all three, is taking a stronger hand here, directing and producing. That's not necessarily a good thing. He wrote the second installment, which was fantastic, but he also wrote the first which was, well, incoherent. Now, so far, the third looks promising with one of the best trailers of the year. Goyer has at least shown that he has the visual panache to pull this off. And interesting casting in the form of Ryan "Van Wilder" Reynolds as a vampire hunter who seems to be channeling Jason Lee and roles for Eric Bogosian and Parker Posey adds to the curiosity factor. However, whatever little early buzz there is isn't encouraging.
HOW WELL WILL IT DO?
This would have done better in August, when it was originally supposed to be released. Against "Ocean's Twelve," it's gonna have problems, even with a two-day head start (it drops Wednesday, Dec. 8th). "Lemony Snicket" the following week isn't exactly a demo challenge, but it's gonna suck up a lot of the box office, especially if this can't find the word-of-mouth that helped its immediate predecessor. And don't count out Adam Sandler in "Spanglish" as an audience magnet. $73mil.
WILL ANYBODY REMEMBER IT AT OSCAR TIME?
Well, the academy does like it when you stay in character off set (which Wesley apparently did). Of course, I don't know if they like it if that requires you to go around killing vampires. I do, but they probably don't.
THE LIFE AQUATIC WITH STEVE ZISSOU
WHAT'S THE PITCH?
Bill Murray vs. a shark, wacky crew in tow.
WILL IT SUCK?
Come on, this is writer/director Wes "Bottle Rocket/Rushmore/The Royal Tenenbaums" Anderson we're talking about here. Admittedly, he's not teamed up with co-writer Owen Wilson this time, but his new co-writer did the well-regarded "Kicking and Screaming." In addition, Owen's still in the cast, along with Noah Taylor and Willem Dafoe and a host of others. And, of course, Murray's back, in his third outing with Anderson. The trailers look hilarious. Early buzz is this is on a par with "Tenenbaums."
HOW WELL WILL IT DO?
Until the end of the month, when "Phantom of the Opera" goes inexplicably into limited release, this will be the limited release of the season. And by the time "Phantom" does its thing, this flick will have opened wide. It could probably stand to begin wide, but against the competition it would face any weekend this month, a platform release is a wise choice. $60mil.
WILL ANYBODY REMEMBER IT AT OSCAR TIME?
I don't think Oscar's gonna give Bill another chance, and I'm guessing this won't have the gravitas of "Tenenbaums," so a nod for Anderson probably isn't in the offing either. However, Oscar does respect comedy when it comes to supporting noms, and so far the funniest thing about the film looks to be Willem Dafoe as a member of Murray's crew.
OPENING 12/17
LEMONY SNICKET'S A SERIES OF UNFORTUNATE EVENTS
WHAT'S THE PITCH?
Based on the popular children's series of books, this follows the story of the Baudelaire orphans and their evil guardian Count Olaf (Jim Carrey) who tries to steal their fortune.
WILL IT SUCK?
Director Brad Siberling doesn't exactly have a spotless record. He made "Moonlight Mile," "Casper," and "City of Angels." I'm not sure I'd trust him with truly Burton-esque fare such as this. The writer, Robert Gordon, is even more problematic. He did "Galaxy Quest," which was underrated, but he also did "Men in Black II," which sucked almost relentlessly. The flick's husband/wife producing team Walter F. Parkes & Laurie MacDonald have as many "Twister's" as they do "Catch Me If You Can's" to their credit.
Jim Carrey, as usual, will probably be outstanding. Ditto Meryl Streep, Bill Connolly, Jude Law (SIX!), Catherine O'Hara, Jennifer Coolidge, Cedric the Entertainer, and Luis Guzman. Nice cast, but can it save us from potentially uneven directing and crappy writing? The trailer gives me hope.
HOW WELL WILL IT DO?
Nicely. There's no family fare (although this is a shade darker) with name celebrities for a while. "Meet the Fockers" will be a big draw the following week, but not on exactly the same demo. "Spanglish" presents a similar scenario this week, but won't have the usual Sandler appeal. This should be the big moneymaker of December. $273mil.
WILL ANYBODY REMEMBER IT AT OSCAR TIME?
Think technical awards like production design. Long shot supporting nom for Carrey since he plays, like, fifteen different characters.
THE AVIATOR
WHAT'S THE PITCH?
Leo DiCaprio as Howard Hughes with Martin Scorsese directing.
WILL IT SUCK?
Probably not. You don't need me to tell you that Scorsese is a great director. You might need me to tell you that Leo's a decent actor if you haven't seen "Catch Me If You Can" or "What's Eating Gilbert Grape?" John Logan, the screenwriter, can bring the epic characters ("Gladiator," "The Last Samurai") and this is especially up his alley after his work on the underseen HBO pic "RKO 281" about the making of "Citizen Kane." The epic figure there, of course, was Welles (and Hughes actually worked with RKO for a time). Keep an eye on Logan, as his next project is an adaptation of "Sweeney Todd."
The casting of Cate Blanchett, Kate Beckinsale, and Gwen Stefani (yes, Gwen Stefani) as Katherine Hepburn, Ava Gardner, and Jean Harlow respectively does not fill me with awe. On the other hand, I am looking forward to turns from John C. Reilly, Ian Holm, Willem Dafoe, and Jude Law (SIX!!!)
This will hopefully be what "Gangs of New York" should have been – the next great Scorsese film. Early buzz is pointing in that direction.
HOW WELL WILL IT DO?
The good news is he's not opening against "Ocean's 12" or "Meet the Fockers." The bad news is he's opening against "Lemony Snicket's" drawing whatever parents might have made an opening weekend of it and "Spanglish" which is bound to also be a fairly strong adult draw. Don't look for a particularly robust opening, but if the Oscar buzz is there, look for it to stick around for a while and make its money slowly. $81mil.
WILL ANYBODY REMEMBER IT AT OSCAR TIME?
Count on it. Leo for actor. Scorcese for director. Logan for screenplay. At least.
SPANGLISH
WHAT'S THE PITCH?
Adam Sandler and Tea Leoni are married and have a kid, but all is not well in the Leoni/Sandler household. Spanish maid comes in and makes it all better.
WILL IT SUCK?
Unlikely. James L. Brooks tends to do well, especially when he writes, produces, and directs, as he does here. His one misstep when playing all those roles ("I'll Do Anything") is a textbook case of Hollywood mismanagement, so it's arguably not even his fault. Adam Sandler does well when challenged (okay, the one time it happened in "Punch Drunk Love,") so should perform admirably here. And Tea Leoni, um, she was good in "Bad Boys"?
It'll be nice to see "Talk to Her's" Paz Vega get a chance at a crossover hit and Cloris Leachman get another go round at striking comic gold. Mostly, though, I'm just looking forward to Brooks' uncanny ear for dialogue.
HOW WELL WILL IT DO?
They're actually marketing this pretty shrewdly. On stations like Comedy Central, this is billed as a Sandler vehicle. Other networks, like CBS, have spots that play up the family angle. Smart marketing usually results in a nice opening weekend, and against any flick other than "Lemony Snicket" that might be the case. Still, word of mouth may help bridge the gap a little. That, and potential Oscar buzz. $52mil.
WILL ANYBODY REMEMBER IT AT OSCAR TIME?
It's probable. Most of Brooks other exploits ("Terms of Endearment," "Broadcast News," "As Good As It Gets") got serious Oscar attention. Even Adam Sandler's a possibility here.
MILLION DOLLAR BABY
WHAT'S THE PITCH?
Chick "Rocky." Hillary Swank as Rocky. Clint Eastwood, who directs, as Mickey. Morgan Freeman as…Paulie, maybe?
WILL IT SUCK?
Eastwood knows how to direct. At best he gives us "Mystic River" and "Unforgiven." At worst, well, "Blood Work" didn't totally suck, right? Freeman's also a lot of fun to watch. I'm not sure what to expect, though, from pseudo-newbie writer Paul Haggis, who adapts this from a series of F.X. Toole short stories. His only known credits come from TV, where he won an Emmy for an episode of "Thirtysomething," but wrote more regularly for "Due South" (you know, that show about the mountie). I'm not expecting another "Mystic," but early buzz is extremely good.
HOW WELL WILL IT DO?
Clint will have to compete with Kevin Spacey on the director/actor front this weekend. Warner Bros. needs to advertise more if they wanna catch up to the buzz his flick and "The Sea Inside" already have going into the same weekend. $12mil.
WILL ANYBODY REMEMBER IT AT OSCAR TIME?
After a recent screening, Swank is considered a near lock for a nom and Clint's being fitted for a directing and acting nom. Haggis isn't out of the question for screenplay, either.
THE SEA INSIDE
WHAT'S THE PITCH?
True story of a quadriplegic who fights for the right to die. For thirty years.
WILL IT SUCK?
Unlikely. Director Alejandro Amenabar ("Abre Los Ojos," "The Others") appears to have really come into his own. On the IMDB, this is his highest-rated movie yet. He's re-teamed with co-writer Mateo Gil, who helped him churn out the aforementioned scripts. Now, I wasn't crazy about "Ojos" but I really liked "The Others," which hinted at his potential to handle heavy drama. And by all accounts Javier Bardem, who plays the lead here, is the man, so the initial positive buzz is probably justified. That, and it took home Jury, Actor, and Best International at Venice.
HOW WELL WILL IT DO?
This week it should be a pretty fair fight with "Baby," but the following week "The Woodsman," with even more troubling subject matter (and potentially more buzz) may pose a threat. The other "Sea" movie this weekend is the real problem, however, as it will likely suck up all the air in the room. $2mil.
WILL ANYBODY REMEMBER IT AT OSCAR TIME?
Count on Bardem to be a contender. Maybe Amenabar for director with a screenplay nod for him and Gil.
BEYOND THE SEA
WHAT'S THE PITCH?
Bobby Darin bio-pic. Kevin Spacey, who also directs, plays Darin.
WILL IT SUCK?
Buzz on this is fairly strong. Spacey stacked the deck with a bunch of writers, including Paul Attanasio, who did well with real-life characters in "Donnie Brasco" and "Quiz Show." He also included James Toback, who, not so much with the great screenplays (although he did contribute to the "Bugsy" script). Spacey's directing acumen was honed on "Albino Alligator," and little else. His acting, on the other hand, isn't even a question. Even if it's just him doing Darin karaoke for two hours, it'll probably be entertaining. Still, he's got a lot of recent missteps ("Life of David Gale," "United States of Leland," "The Shipping News") to make up for here.
HOW WELL WILL IT DO?
Spacey hasn't generated dollars recently. It'll take more than just his name to open this. However, in limited release, that may not be as much of a problem. Good critical buzz may translate into good word of mouth that Spacey's still got it. $20mil.
WILL ANYBODY REMEMBER IT AT OSCAR TIME?
The surefire musical bio-pic nominee here is Jamie Foxx. But Spacey's still an option.
OPEN MY HEART
WHAT'S THE PITCH?
Italian film in which prostitute older sister bosses around shy younger sister as they vie for some dude.
WILL IT SUCK?
Early buzz is not promising, although there's very little to go on. This is basically the Giada Colagrande show. She writes, directs, and stars in this as the younger sister. Unfortunately, that's all I know about her since this is her debut film. Got a little love from some international fests, but this doesn't look to be a breakthrough.
HOW WELL WILL IT DO?
Without a name, in this field, poorly. $40,000.
WILL ANYBODY REMEMBER IT AT OSCAR TIME?
Italy's already picked their Oscar submission and this ain't it.
OPENING 12/24
MEET THE FOCKERS
WHAT'S THE PITCH?
Dustin Hoffman and Barbara Streisand join the "Meet the Parents" franchise as Mr. and Mrs. Focker.
WILL IT SUCK?
Not in a "Christmas with the Kranks" sort of way, no. Look, I know many people swear by "Meet the Parents" (as in "By 'Meet the Parents,' I swear I shall avenge you!") but I don't roll like that. I think it was a good movie. Funny. But not, like, "Airplane" funny. Not even "Old School" funny.
Now I say all this with the assumption that "Meet the Fockers" will run along the same lines, and there's reason to believe so. Same director (Jay Roach, who I'm a little miffed to report has been tapped to direct "Hitchiker's Guide to the Galaxy." Was Terry Gilliam monumentally busy? Or tied to a tree?). Mostly the same writers. With the exception of Owen Wilson (who's absence will be, I predict, noticeable) same cast plus one great actor and one good one (I'm not sold on Streisand as a goddess). And the trailer looks to cover the same territory.
So you'll probably get the same treatment you got at the hands of the original. Except that the script wasn't really finished when they started shooting. That's always a good sign.
HOW WELL WILL IT DO?
The only serious competition this faces is from "Lemony Snicket," which will already be in its second frame. "Phantom of the Opera" could pose a threat, but will be in limited release. Plus, this gets a two-day head start. It'll probably end up being a contest between this and "Snicket" to see who gets the highest December gross. "Snicket" will win. $210mil.
WILL ANYBODY REMEMBER IT AT OSCAR TIME?
Well, they do love Babs, but not that much.
FAT ALBERT
WHAT'S THE PITCH?
Sort of like "Pleasantville," except instead of characters stepping into a TV show, they step out of one. Oh, and it'll suck. That's another difference.
WILL IT SUCK?
I believe we covered that already. Pop quiz, what do Chris Rock and Bill Cosby have in common? Both are great at writing stand-up, not so much at writing feature films. "Leonard Part 6" anyone? I would rather watch Bill stand there and talk about "Fat Albert" for two hours than have him write a movie where Albert and the gang come to life to help out some inner city kid. Not that I have anything against inner city kids, just sucky movies.
And Joel Zwick, man, what's up? You directed "Big Fat Greek Wedding." You had redeemed yourself from directing "Second Sight" (y'know, that wacky caper with Bronson Pinchot as a psychic helping John Larroquette crack a case?). What happened?
HOW WELL WILL IT DO?
In a sense, this doesn't have much competition. The other comedies opening this weekend don't exactly have a huge black demographic in mind (though it won't just be white folks going to see "Meet the Fockers"). If it sucks, however, it won't be able to coast on being the only family fare in town, cos' "Snicket" will still be playing right next door. $85mil.
WILL ANYBODY REMEMBER IT AT OSCAR TIME?
If there was a stand-up movie category, "Himself" would've won it. But this, no.
FLIGHT OF THE PHOENIX
WHAT'S THE PITCH?
Plane crashes in the desert. Instead of eating each other, the survivors opt to rebuild the plane.
WILL IT SUCK?
They've got a hell of a screenwriter in Scott Frank ("Out of Sight" "Minority Report") to remake the original (which, by most accounts, is a classic). He's teamed up here with Edward Burns (writer/director of "She's the One" and "The Brothers McMullen") who apparently is cool now with just screenwriting even if he's not directing or in the cast.
Director John Moore ("Behind Enemy Lines") can bring the airplane-affiliated action and the cast (Dennis Quaid, Giovanni Ribisi, Tyrese, Sticky Fingaz, Hugh Laurie) is, um, diverse. This should actually be pretty cool, although I admit to being a sucker for all that MacGyver-style, we're-gonna-build-a-plane-out-of-gum-wrappers-and-socks shit.
HOW WELL WILL IT DO?
With a PG-13 they're probably going for a nearly family crowd but they're gonna get their asses handed to them by the second frame of "Snicket" and the first frame of "Fockers." Earlier in the season would have been better for them, I think. $51mil.
WILL ANYBODY REMEMBER IT AT OSCAR TIME?
The original had Richard Attenborough and James Stewart and could only scrounge up a Best Supporting Actor nod (for neither of them) and a Best Editing nod – no wins. It's unlikely that this will fare better.
DARKNESS
WHAT'S THE PITCH?
"Cold Creek Manor" with teens.
WILL IT SUCK?
The early buzz is mixed. Anna Paquin usually makes strong choices, and here she stars with Lena Olin, who I'm told is quality. It's been nominated for a few international awards. It should be noted, however, that this has been moving around for two years before its pick up and release by Dimension. Actually, I first posted this preview in June, but they decided to move it again. On the other hand, after the improbably successful delay of "Hero," I can't second-guess Miramax's (or any of their subsidiaries') decision to delay anything. Except that I probably still will.
HOW WELL WILL IT DO?
There's no horror competition (unless you count "Blade," which you shouldn't) and I wouldn't be surprised if there actually were a closet Christmas horror audience. Not a big one, though. $2mil.
WILL ANYBODY REMEMBER IT AT OSCAR TIME?
No.
THE PHANTOM OF THE OPERA
WHAT'S THE PITCH?
Remake of "The Phantom of the Paradise," relocated to an opera house. Oh, I can't fool you. Yeah, this is that Andrew Lloyd Webber thing.
WILL IT SUCK?
It's Andrew Lloyd Webber. That alone should make up your mind for you one way or the other. Me, I'm not a huge fan. He co-wrote this adaptation of his hit musical with Joel Schumacher, who wrote another musical adaptation. Can you guess what it is? That's right. "The Wiz." So, make of that what you will.
Joel is directing as well, which, if you've seen "Batman and Robin" shouldn't come as much of a surprise. Really, it might have been better if they sang.
But before you write this off, remember that blogger/pundit/critic David Poland, who tends to be fairly prescient about these things, thinks that unless "The Aviator" exceeds expectations, this will actually win Best Picture.
Yeah, I thought the same thing when I read that. Namely, "Guh?!?"
HOW WELL WILL IT DO?
Can someone explain to me why this is in limited release? Why aren't they taking the "Fockers" head on? This is an event picture! Well, for whatever reason, they've opted to platform this baby, perhaps expecting word of mouth to build momentum into what's sure to be a weak January. In any case, this will dominate the art houses until it gets its multiplex legs. If it's as good (Oscar-wise) as Poland intimates, that should translate into serious dollars in the long run, a la "Chicago." $171mil.
WILL ANYBODY REMEMBER IT AT OSCAR TIME?
Before, I would have said no, but if Poland's on target, and he usually is (he was frighteningly accurate about Fox's domination of the summer b.o.) look for this in most major categories including (gulp) Schumacher for Best Director. We might as well start getting used to those words all being in the same sentence early.
THE WOODSMAN
WHAT'S THE PITCH?
Kevin Bacon plays a former pedophile who's paid his debt to society and is now trying to rebuild his life. Kind of like "Sling Blade." But with a pedophile.
WILL IT SUCK?
God bless Newmarket. They've become the new Lion's Gate. See, Lion's Gate used to distribute the films other indies were afraid to touch ("Dogma," "American Psycho"). Now that LG is doing the horror thing ("Open Water," "Saw," "Cabin Fever" – maybe they're the new Dimension?), Newmarket is handling titles like "Donnie Darko," "The Passion of the Christ," "Monster," and this.
That having been said, audiences aren't quite as taken with this flick as critics. This comes from "Monster's Ball" producer Lee Daniels, so expect a bit of a hard edge (as if the subject matter didn't tell you that already). Also from that film, Mos Def looks to continue his impressive acting spree as a police sergeant on Bacon's case. Writer/director is a newcomer, so it's hard to say, but my guess is this is going to be pretty good.
HOW WELL WILL IT DO?
"Phantom of the Opera" will clearly be the larger profile limited release, but it's almost unfair to compare the two since it isn't even an indie. Ultimately, though, it's not "Phantom" that will do this in. I think the subject matter is just going to be too hard a sell, especially without an artsy name like Almodovar attached. $5mil.
WILL ANYBODY REMEMBER IT AT OSCAR TIME?
If the academy can get around the subject matter, which is a big if, Bacon has a shot at a nom.
BRIDE AND PREJUDICE
WHAT'S THE PITCH?
Bollywood adaptation of the Jane Austin classic.
WILL IT SUCK?
Early buzz is good. The musical numbers look great. This is the latest from "Bend it Like Beckham" writer/director Gurinder Chadha, reteamed with her "Beckham" co-writer Paul Mayeda Berges. So expect the same quality here. With more music. Also, keep an eye out for Mike White as a bellboy.
HOW WELL WILL IT DO?
Probably not the best time to release this. It's got a much higher profile musical to compete with upon opening, and the second frame of "Beyond the Sea" isn't entirely unrelated. This might have made a better summer sleeper like "Beckham." $3mil.
WILL ANYBODY REMEMBER IT AT OSCAR TIME?
Only room for one musical this year.
IN THE REALMS OF THE UNREAL
WHAT'S THE PITCH?
Documentary about Henry Darger, who was a janitor by day, visionary artist by night.
WILL IT SUCK?
It's a fascinating subject. When the guy died, he left behind a 15,000-page manuscript for a children's book. Writer/Director Jessica Yu has done a couple of well-received docs so far ("The Living Museum," "Breathing Lessons: The Life and Work of Mark O'Brien"), and early buzz indicates that this will continue in that tradition. Her best-known work, however, is probably the "Somebody's Going to Emergency, Somebody's Going to Jail" episode of "The West Wing."
Oh, and Dakota Fanning can now be officially described as "ubiquitous." She narrates the doc.
HOW WELL WILL IT DO?
Notice how you haven't heard of Yu's other docs? Same deal here. On top of that, competition is way too stiff. This'll get buried. $200,000.
WILL ANYBODY REMEMBER IT AT OSCAR TIME?
Her "Breathing Lessons" won Best Short Doc in '97 and this is one of the twelve eligible docs for next year.
HOTEL RWANDA
WHAT'S THE PITCH?
True story of Paul Rusesabagina, a hotelier in Rwanda who sheltered refugees during the genocide of '94.
WILL IT SUCK?
Having seen it I can tell you that, no, it doesn't. Don Cheadle is fantastic as Rusesabagina, and the story is compelling. My only regret is that they didn't make it more violent. A strange complaint, but a PG-13 film about genocide can come off as overprotective. That, and the screenplay sometimes falters. Still worth checking out.
HOW WELL WILL IT DO?
I know MGM/UA's got issues at the moment, what with not existing and all, but they need to do a better job of promoting this if they want box office and/or Oscar buzz. If they proceed as they have, they'll get some press, but not much. $12mil.
WILL ANYBODY REMEMBER IT AT OSCAR TIME?
Outside shot for Cheadle.
OPENING 12/3
IN GOOD COMPANY
WHAT'S THE PITCH?
Topher Grace gets to boss around Dennis Quaid, and date his daughter.
WILL IT SUCK?
Good casting. Along with Topher and Dennis you've got Scarlett Johanssen as the daughter and Marg Helgenberger, Philip Baker Hall, David Paymer, and Selma Blair along for the ride. More importantly, you've got "About a Boy" writer/director Paul Weitz taking what would otherwise be a bad Disney movie premise and, hopefully, turning it into a surprise year-end charmer.
HOW WELL WILL IT DO?
Serious competition. "Merchant of Venice" and "The Assassination of Richard Nixon" will be a problem. Plus there's all the crap from the week before. On the other hand, good word of mouth leading into a typically weak January could, over time, generate maybe half the success of "About a Boy". $22mil.
WILL ANYBODY REMEMBER IT AT OSCAR TIME?
There's a modicum of Johanssen talk, but a nom for her would more likely come from "A Love Song for Bobby Long."
THE ASSASSINATION OF RICHARD NIXON
WHAT'S THE PITCH?
Get used to the phrase "What, too soon?" Sean Penn plays a guy who plans to kill Nixon by crashing a commuter plane into the White House. Told you. Based on a true story.
WILL IT SUCK?
Mixed reviews so far. Great cast, though. Naomi Watts reunites with her "21 Grams" co-star and Don Cheadle is up in here as well along with a Michael Wincott cameo. And this was penned by "Tadpole" writer Niels Mueller, who also directs. Still, the buzz is that the plot's a little thin and the pace a little slow. "Taxi Driver" this ain't.
HOW WELL WILL IT DO?
The eternal struggle of the indie film. Is the subject matter so harsh as to be off-putting to anyone or not harsh enough to be considered worthy of the art house? This is a tough call. I think Penn's presence will be enough initially, but without solid word-of-mouth, it'll be hard for this to get traction. $3mil.
WILL ANYBODY REMEMBER IT AT OSCAR TIME?
With better buzz and b.o., maybe. As it is, probably not.
THE MERCHANT OF VENICE
WHAT'S THE PITCH?
Anti-Semitism, Shakespeare-style. For those of you unfamiliar with this work, Shylock loans money to a guy who can't pay it back so, remember Greed in "Se7en"? Yeah, it's like that.
WILL IT SUCK?
I like how critics tiptoe around this play, calling it "troublesome" or "difficult" as if it were some coke-addicted actor. Look, this one was anti-Semitic and, not for nothing, but "Taming of the Shrew" was chauvinist. Deal with it. That having been said, this adaptation has a lot going for it, artistically. Michael Radford directs, and this is supposed to be his best work since "Il Postino." Al Pacino plays Shylock (and, apparently, plays the shit out of the role), Jeremy Irons plays Antonio, and Joseph Fiennes plays Bassanio. I have no idea whether or not Radford puts the play's prejudice into some sort of context or not, but nobody seems to be complaining about the movie being anti-Semitic, so he probably does.
HOW WELL WILL IT DO?
This will have to duke it out with "In Good Company." And for some reason, Shakespeare rarely translates into big box office. The last time Pacino flirted with The Bard ("Looking for Richard" in '96), he got about $2mil for his trouble. Here, expect maybe $3mil.
WILL ANYBODY REMEMBER IT AT OSCAR TIME?
Unless he's falling in love with Gwyneth, the Academy treats Shakespeare in much the same way it treats Sci-Fi. Technical awards only, please. It's been 8 years since a Shakespeare adaptation was nominated for anything (Branagh's "Hamlet," no acting noms, just technical and screenplay). It's been 15 years since one won anything (again, Branagh, costume design for "Henry V," though he was also nominated for actor and director). So expect some technical noms and not much else.
A LOVE SONG FOR BOBBY LONG
WHAT'S THE PITCH?
Scarlett Johansson goes back to New Orleans when her mother's death leaves her 1/3 of a house. The other 2/3 – an alcoholic (John Travolta) and another alcoholic (Gabriel Macht). Guess which lush is going for an Oscar.
WILL IT SUCK?
Early buzz is mixed, but Travolta can be fun to watch when he's actually acting. Scarlett, too, but I'm not sure I wanna see her baby-sit another guy through his midlife-crisis.
HOW WELL WILL IT DO?
Scarlett's gonna have to compete with herself, and "In Good Company" looks to be more fun, plus you don't have to watch Travolta in that one (just cos' I still like him a little doesn't mean the rest of the world has forgiven him for his last sixteen films). $7mil.
WILL ANYBODY REMEMBER IT AT OSCAR TIME?
Possibility for Travolta. More buzz, however, for Johansson. I'd give her the nod for Most Unlikely Character Name: Purslane.
Well, that's it. Another batch of semi-crappy Oscar fare. Who knows, maybe the thin field will mean that some of these indies will have a better shot. On the other hand, the last time we had a really weak Oscar year we ended up with "Braveheart" taking the gold.
Next month, really crappy horror films. Oh, who am I kidding, really crappy films in every genre!
—DAVE THOMAS