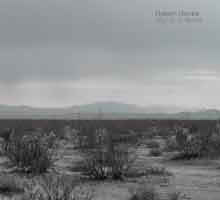 Robert Henke
"Signal to Noise"
(Imbalance Computer Music)
In a country overrun with laptop dub wizards and art gallery DJs, Robert Henke
is perhaps one of Germany's more interesting thump-funkers. As Monolake, Henke
creates spatial sound environments you can dance to that succeed at inducing
physical motivation as well as mental stimulation — to the satisfaction of
fashionable booty-shakers and digital glitch fanatics everywhere.
Henke's latest effort, "Signal to Noise," (pictured above) however,
finds the Berliner expanding his palette beyond the caverns of warehouse club
culture and outside the realm of the headphone mindset.