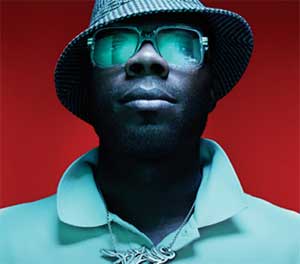 Didn't get tickets to the Wilco, Flaming Lips, and Sleater-Kinney show at Madison Square Garden? Check out Supreme Trading instead. (speaking of Flaming Lips — a free stream is available of them covering the White Stripes' "Seven Nation Army")
12hr Party People featuring Beans
New Years Eve Celebration Bash
Supreme Trading
213 North 8th (near Driggs), Williamsburg, Brooklyn
$25 advance, $30 day of party

In the vain of the movie 24hr Party People Supreme Trading is throwing a 12hr Party. 4 rooms of entertainment all night long.
2 Hour Open Bar from 9:00pm-11:00pm
Room 1: Live Performances by:
BEANS(Warp Records) "Beans is the NYC's own creative genius." His style of street-hop transcends all musical boundaries by mixing elements of old school hiphop, break beat, indie, electronic, and sampling. His beats are thumping, while his lyrics jump out at you with solid rhymes that concentrate on his NYC surroundings.
Mommy and Daddy (KanineRecords) is the leading New York power couple. With sexy, hard-hitting drum machine beats, dirty, fuzzed-out bass lines and smoldering boy/girl vocals, Mommy and Daddy sounds like a tag team steel cage match between Le Tigre, B-52s, and The Misfits.
Djs Richard Fearless(DeathinVegas), Language(NegroClash), and Scott Mou (OtherMusic) spinning a mix of old school hip hop, italia disco, acid house, electro, soul, and late night party jams.
Room 2: Djs: Gordy(BlocParty), Blake (MovingUnits), Oil(KanineRecords), Aorta(Crashinin.com), and Gerald (OtherMusic) spinning a mix of Brit/Indie/PostPunk/Nu-wave/Remix dance music all night.
Room 3: Live wall projections, paintings and sclupture.
Room 4: Outdoor drink, smoke, chat, chill patio where you can go to escape without having to leave.
Free Gift Bags with cds, t-shirts, stickers, music dvds, magazines, buttons, and hats.
Thanks to Jason JPEG Bell for the Flaming Lips tip.